EACH MONTH, ENVIROFORENSICS RECOGNIZES TALENTED INDIVIDUALS, LIKE SENIOR PROJECT MANAGER, MATT BONO, CHMM. GET TO KNOW MATT INSIDE AND OUTSIDE OF ENVIROFORENSICS.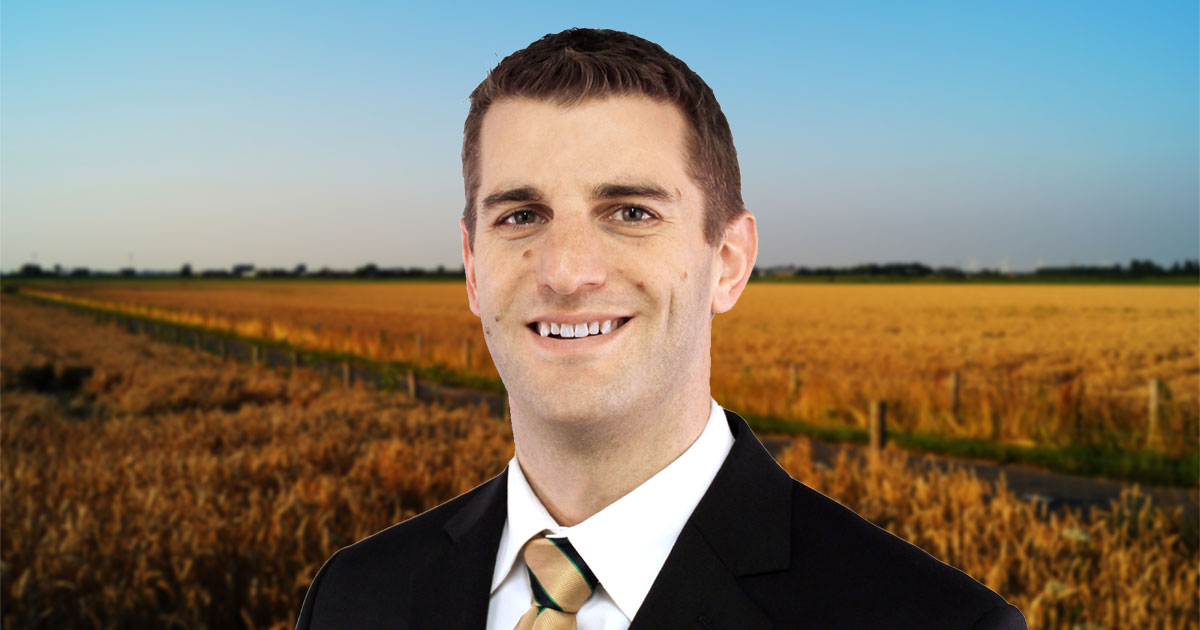 Matt Bono, CHMM, is one of EnviroForensics' esteemed Senior Project Managers. He is being recognized by his teammates this month for his steady leadership on projects and dynamic mentorship guiding field and staff personnel through their professional development and preparing them for the next step in their careers.
Matt provides a consistent and positive example for his colleagues and an unmatched passion for delivering environmental solutions to our clients in the drycleaning, manufacturing, municipal, and real estate sectors.
Read further to learn more about Matt inside and outside of Enviroforensics.
MATTHEW BONO, CHMM, SENIOR PROJECT MANAGER
QUESTION: WHAT'S YOUR BACKGROUND AND CAREER PATH?
ANSWER: I majored in environmental science and had an opportunity to complete some interesting ecological research as an undergraduate at the University of Notre Dame. My graduate studies at Indiana University focused on environmental policy, chemistry, and risk assessment, which has served me well as a consultant for almost 9 years. I started my career like many of my peers; by conducting field work and slowly working my way to my current role as a Senior Project Manager. I didn't know it at the time, but the lessons I learned early in my career continue to help me become a better consultant and team member.
Q: HOW DO YOU FEEL ABOUT BEING RECOGNIZED BY YOUR COWORKERS?
A: It means a lot because I know how hard everyone at this company works. From top to bottom, everyone gives their full effort and finds a way to get the job done no matter what obstacles present themselves.
Q: WHAT DO YOU ENJOY ABOUT WORKING AT ENVIROFORENSICS?
A: I enjoy being part of a team that holds each other accountable. Things inevitably deviate from the plan and when that happens I've always been pleased by my peers' willingness to focus on solutions as opposed to point fingers and assign blame.
Q: WHAT IS ONE OF YOUR MOST EXCITING PROJECTS AT ENVIROFORENSICS?
A: Though it isn't exactly a project, I'm very excited about my newest responsibilities as a group manager for our field professionals. I spent the last few years managing our staff professionals and now I have the opportunity to work with our field professionals as well. I've always enjoyed helping others identify their strengths and develop themselves so this is a great fit for me.
Q: WHAT IS YOUR LIFE LIKE OUTSIDE OF ENVIROFORENSICS?
A: I'd love to say I get to spend a lot of time with my family but we're all spread out across the country and that just isn't in the cards in 2020. I recently purchased a house so most of my free time has revolved around painting and making small updates. As busy as the house keeps me, I'll always put down the paintbrush to watch the Fighting Irish on Saturdays.