EACH MONTH, ENVIROFORENSICS RECOGNIZES TALENTED INDIVIDUALS, LIKE POLICYFIND'S DIRECTOR OF OPERATIONS, KRISTEN BROWN. GET TO KNOW KRISTEN INSIDE AND OUTSIDE OF THE OFFICE.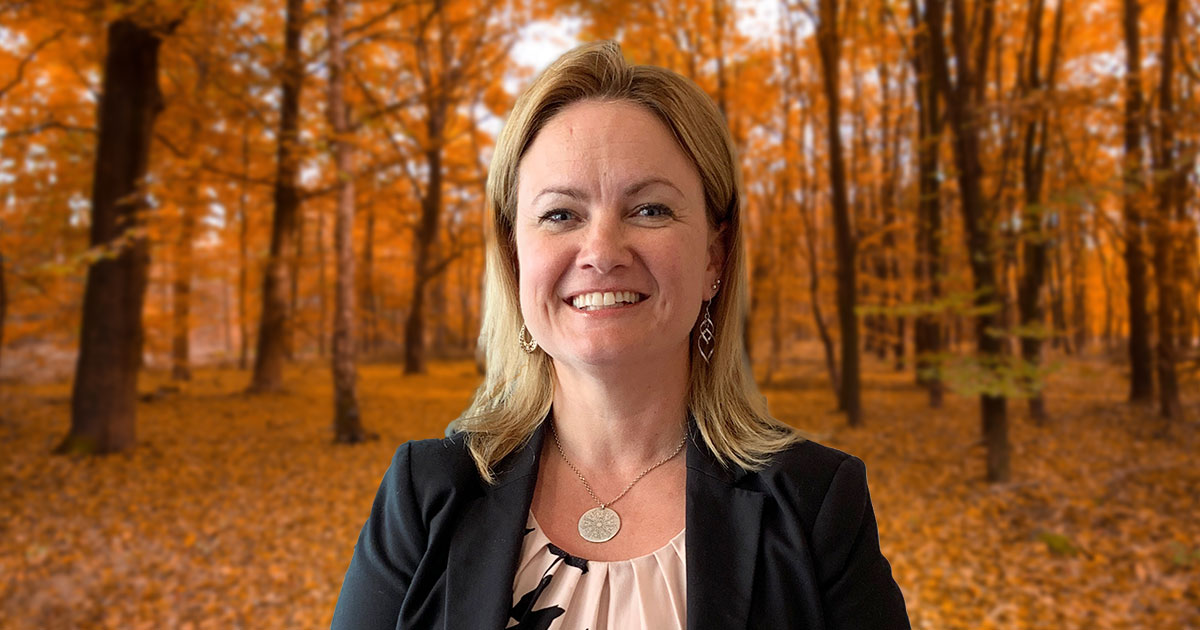 Kristen Brown is the Director of Operations at our Insurance Archeology Division, PolicyFind. She is being recognized by her teammates this month for her tireless work in finding previously lost insurance policies for clients, providing valuable leadership, and keeping her eyes forward on PolicyFind's expanding suite of services and group of client sectors.
Kristen has successfully located evidence of insurance coverage on over 200 projects. Her clients include drycleaners, manufacturers, municipalities, property owners, attorneys, insurance companies, and companies going through mergers and acquisitions.
Read further to learn more about Kristen inside and outside of EnviroForensics and PolicyFind.
KRISTEN BROWN, DIRECTOR OF OPERATIONS, POLICYFIND

QUESTION: WHAT'S YOUR BACKGROUND AND CAREER PATH?
ANSWER: My background is in investigations and 'digging for facts', which began some 20-some-odd years ago, in local television newsrooms. During that journey, in addition to 90-zillion other things, I managed newsroom operations and determined daily coverage for both television and digital platforms. My career path now is focused solely on PolicyFind. Insurance Archeology is fascinating work – work that evolves constantly. I'm a person that enjoys change, so this work fits my personality well.
Q: HOW DO YOU FEEL ABOUT BEING RECOGNIZED BY YOUR COWORKERS?
A: I'm truly grateful, but mostly humbled because I work with the cream of the crop at EnviroForensics – we've got some serious smarts up in here, and don't get me started on the work ethic. I work with really incredible people!
Q: WHAT DO YOU ENJOY ABOUT WORKING AT ENVIROFORENSICS?
A: Overall, I enjoy that it's challenging and I'm constantly learning & (hopefully) growing. I also really enjoy helping people find funding that they didn't know existed. It's very rewarding, challenging work.
Q: WHAT IS ONE OF YOUR MOST EXCITING PROJECTS AT ENVIROFORENSICS?
A: Generally, I really love when we have the opportunity to get our 'hands dirty'; I also really love it when we're able to locate insurance that our clients didn't think existed. We have found insurance in some pretty unique locations! For me, most all of the projects are exciting in one way or another – I think it's really fun to re-create corporate histories, ownership and operational histories, and to piece together the past.
Q: WHAT IS YOUR LIFE LIKE OUTSIDE OF ENVIROFORENSICS?
A: In the year of the corona, I decided it would be a good time to move into a new home, get married, and get a new puppy! Life is full and busy!! We have a 9 year old daughter, Addison (Addie), and we have 2 cats (Gus & Gloria) and two dogs (Murphy & Rizzo) – so yeah: full and busy!