THE INDIANA STATE UNIVERSITY AND MISSOURI UNIVERSITY OF SCIENCE AND TECHNOLOGY GRAD ADVANCES WORK FOR CLIENTS THROUGH INNOVATIVE MECHANICAL REMEDIATION AND OPERATIONS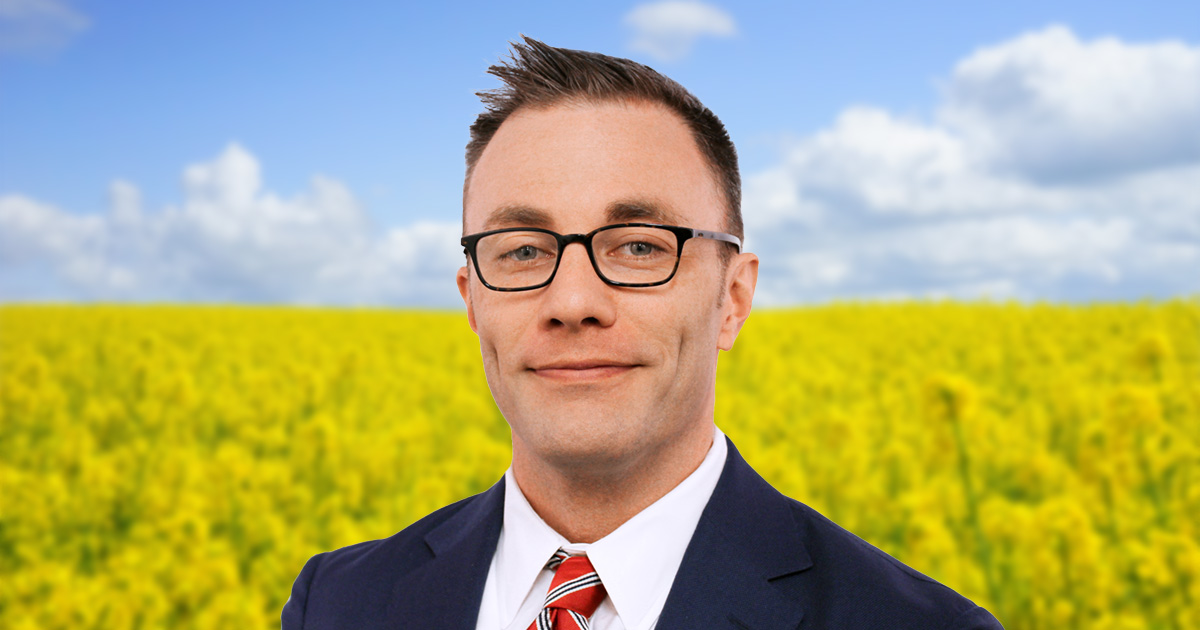 EnviroForensics' Senior Engineer, Collin Martin, PE can always be relied on to bring an inventive and technically savvy perspective to projects with the ultimate goal of advancing work forward and providing the best results for our clients and their communities. The Indiana State University and Missouri University of Science and Technology grad has honed his skillset as a physics expert and crafted it into a career working on mechanical remediation design and operation.
His innovative communication skills have caught the eye of his coworkers and received this comment: "Collin has been using his experience and innovation to navigate communications with our biggest client, working with them and project teams to drive work forward. These projects often come with restrictions, hurdles, and general complications and require innovative solutions so EnviroForensics can keep the client first while providing a quality product."
Read further to learn more about Collin inside and outside of EnviroForensics.
COLLIN MARTIN, PE, SENIOR ENGINEER
QUESTION: WHAT'S YOUR BACKGROUND AND CAREER PATH?
ANSWER: I didn't go to college with a clear-cut idea of what I wanted to do with my life, and as a result, my undergraduate degree in physics turned out to be atypical for my eventual profession of environmental consulting. Since I didn't major in geology, engineering, or environmental sciences (the holy trinity of environmental consulting), I consider myself lucky to have found my way into an entry level position as a field professional at another environmental consulting firm here in Indianapolis. After spending a few years running around the Midwest, I found out that I really enjoyed mechanical remediation design and operation, so I went back to school to earn a master's degree in engineering, which eventually lead to becoming a licensed Professional Engineer. Since starting as a project manager here at EnviroForensics back in 2014, I have been fortunate to have worked with some truly outstanding mentors and co-workers that have provided me with an abundance of opportunities, both technically and professionally, to further my career. I have always had a desire to expand my skillset, take on new challenges, and grow professionally, and I feel very strongly that those characteristics can be beneficial to anyone, regardless of your profession or position.
Q: HOW DO YOU FEEL ABOUT BEING NAMED EMPLOYEE OF THE MONTH?
A: It's an honor just to be nominated. Anytime your co-workers notice your hard work and take the time to specifically highlight your effort, you are immediately humbled. I know how hard everyone else here is working day in and day out to keep our projects moving forward, and I'm simply doing my best to provide real value to our projects wherever I can.
Q: WHAT DO YOU ENJOY ABOUT WORKING AT ENVIROFORENSICS?
A: One of the most exciting aspects about working at EnviroForensics is that we are a company that lets science drive our decision-making processes. As a science nerd, this is an extremely satisfying environment to work in! From the dynamic and metric-driven evolution of our business model to our strategic and eminently flexible Coronavirus response, we know how to use the scientific method to derive success. It is this approach that prominently sets this company apart from other consultants, as exemplified by our unabashed dedication to doing right by our clients through making and implementing technically supported and regulatory driven processes. Having a client focused approach to business doesn't always mean taking the easy path, and while those conversations can be hard at times, as a company, we do an outstanding job of leveraging our technical expertise to find success while consistently maintaining our professional integrity. This not only makes us a great company, but also a great place to work!
Q: WHAT IS ONE OF YOUR MOST EXCITING PROJECTS AT ENVIROFORENSICS?
A: One of the most exciting projects I'm currently working on is a former industrial site here in Indianapolis. This site has shallow lead impacts, a large VOC source area, and a migrating groundwater plume. We have designed a multi-faceted remedial approach to cost-effectively remove the contaminants from the site so that our client can redevelop this former Brownfield into a productive property, effectively transforming this former urban blight into future community asset. Our goal on every project is to work within the existing regulatory process to develop remedial approaches that use innovative technologies to reduce both the costs and cleanup timelines for our clients. It through this synergistic and client-focused approach that we can separate ourselves from other environmental consulting firms. I'm excited for our project team to continue pushing this project forward during 2021!
Q: WHAT IS YOUR LIFE LIKE OUTSIDE OF ENVIROFORENSICS?
A: Outside of EnviroForensics, you can find me playing in the backyard with my kids (8 and 10 yrs-old), going on hikes and trips with my wife, trying my best to play guitar, enjoying a brew or two with my friends, or doing my best to live a semi-heathy lifestyle.