INDIANA UNIVERSITY GRADUATE AND DIRECTOR OF COMMERCIAL REAL ESTATE SERVICES, CASEY MCFALL, CHMM HELPS CLIENTS STRATEGICALLY MANAGE THEIR ENVIRONMENTAL LIABILITIES DURING REAL ESTATE TRANSACTIONS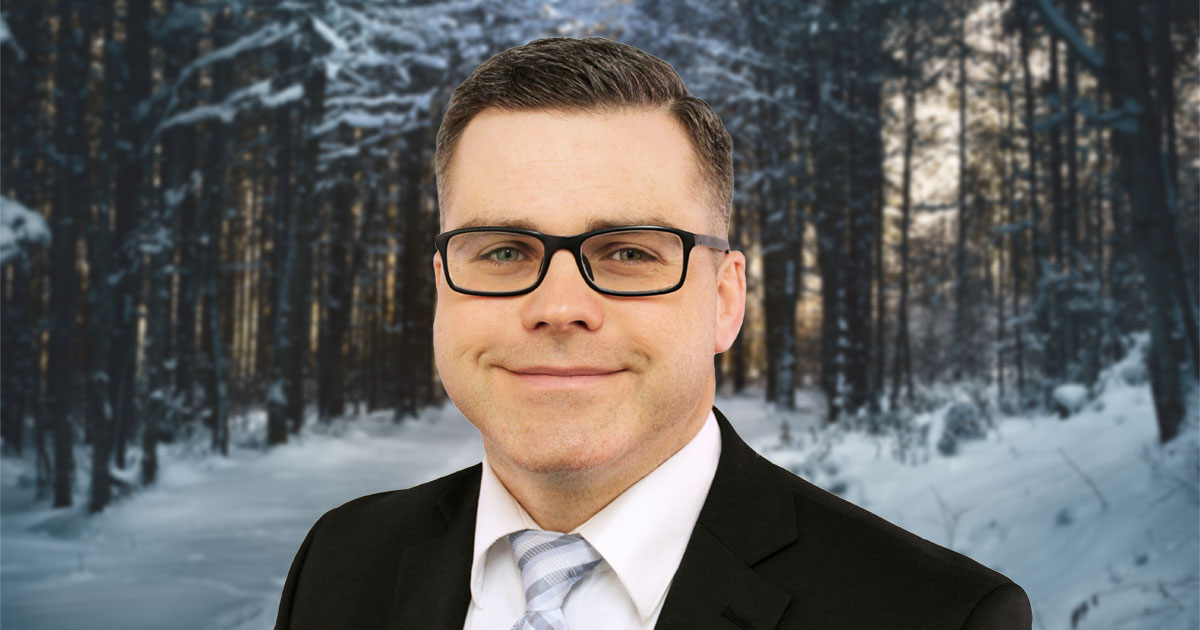 Casey McFall, CHMM leads a specialized team of environmental due diligence professionals in assisting Enviroforensics' clients with the important task of strategically managing environmental liabilities during commercial property transactions. The Indiana University-Bloomington graduate is also a major contributor to the company culture and morale.
"Casey's contributions to what we do around here and company culture go way beyond whatever particular job duties he has at the time. And we appreciate that," EnviroForensics President, Jeff Carnahan said. "Casey never turns down an opportunity to help out, and he's constantly looking for ways to improve our operations and the world around him through charitable efforts or just simple camaraderie to boost morale."
Read further to learn more about Casey inside and outside of EnviroForensics.
CASEY MCFALL, CHMM, DIRECTOR OF COMMERCIAL REAL ESTATE SERVICES
QUESTION: WHAT'S YOUR BACKGROUND AND CAREER PATH?
ANSWER: I attended Indiana University-Bloomington where I majored in Biology and minored in German. I thought I wanted to be a doctor, but after several summer internships in medical laboratories, I realized I didn't like sick people or hospitals. I pushed through with my pre-med biology degree and talked my way into an environmental field professional position after college. I had no idea environmental consulting existed and I had taken zero environmental science or geology courses in college. I've learned everything on the job, but my solid science background steeped in the scientific method and sample collection really helped me excel.
Q: HOW DO YOU FEEL ABOUT BEING RECOGNIZED BY YOUR COWORKERS?
A: It's great to be recognized by my colleagues. I think one of my strengths is my ability to pitch in wherever needed and do whatever is needed to get the job done. I firmly believe no one is above any job. Do the best with what you have, when you have it, be selfless, and get the job done.
Q: WHAT DO YOU ENJOY ABOUT WORKING AT ENVIROFORENSICS?
A: Culture. My selling point to people interviewing with EnviroForensics is our culture. We don't hire jerks; I feel I can approach anyone on our team with a problem and I won't be judged for what I don't know. We truly rely on each other's strengths.
Q: WHAT IS ONE OF YOUR MOST EXCITING PROJECTS AT ENVIROFORENSICS?
A: In my new due diligence role, I enjoy working with people who have limited knowledge of environmental work by educating them on the process and delivering a unique solution to their unique problem. However, if I had to pick one, it would be my liaison work with the City of Franklin. It's really rewarding helping the City move forward with their environmental challenges and their redevelopment needs. Their amphitheater project is a perfect example of what we do best: taking a former commercial/industrial property and helping the client navigate the environmental portions of the project, which allows them to redevelop it into something useful for the community. I'm really looking forward to the amphitheater grand opening in Fall 2021.
Q: WHAT IS YOUR LIFE LIKE OUTSIDE OF ENVIROFORENSICS?
A: It mostly involves chasing my two and four-year-olds, Gwen and Lorelei, and trying to balance work, parenting, and pandemic life with my wife, Melissa. When not working or wiping butts, I enjoy weightlifting, playing with my dog Igor, playing golf, and cooking, especially with my smoker. My pulled pork and ribs can't be beaten!