EACH MONTH, ENVIROFORENSICS RECOGNIZES TALENTED INDIVIDUALS, LIKE OUR FIELD PROFESSIONAL, BOAZ SHACHAF. GET TO KNOW BOAZ INSIDE AND OUTSIDE OF ENVIROFORENSICS.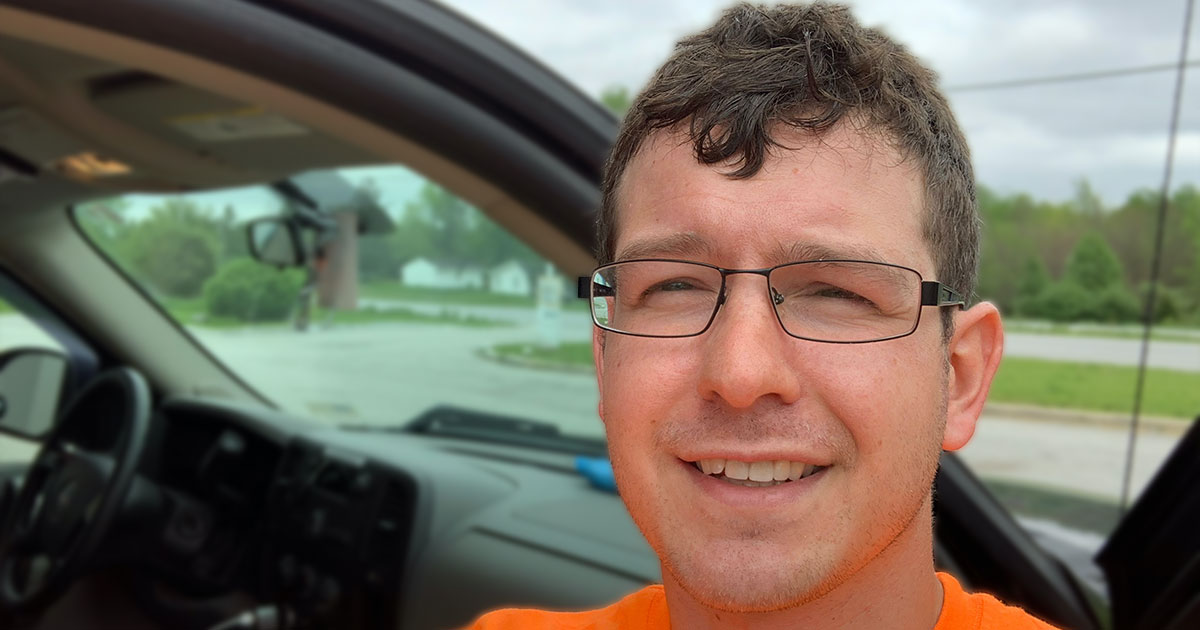 BOAZ SHACHAF, FIELD PROFESSIONAL
QUESTION: WHAT'S YOUR BACKGROUND AND CAREER PATH?
ANSWER: I grew up in Bloomington and went to college at Purdue where I graduated with a degree in Environmental Engineering. I worked in Philadelphia for a couple of years doing both environmental and geotechnical work, and I recently moved back to Indiana. Moving forward, I want to continue to hone my field skills and to work on PFAS sites as regulations become more clear.
Q: HOW DO YOU FEEL ABOUT BEING NAMED EMPLOYEE OF THE MONTH?
A: I was very happy and also humbled. It made me reminisce of my first job at Steak n' Shake. They used to call me The Shakemaster because my hand spun milkshakes were impeccable. Looking back, it's nice to see my work ethic and passion have remained steady.
Q: WHAT DO YOU ENJOY ABOUT WORKING AT ENVIROFORENSICS?
A: I enjoy being outside and getting to do meaningful work. Today I was low flow sampling and in my view was the confluence of the Wabash and Eel Rivers -my second and third favorite Rivers in Indiana- it's days like this make all the hard work worth it.
Q: WHAT IS ONE OF YOUR MOST EXCITING PROJECTS AT ENVIROFORENSICS?
A: I would have to say it's the project I'm on right now. There is something therapeutic in the water here and also it seems that a remedial excavation is in the works!
Q: WHAT IS YOUR LIFE LIKE OUTSIDE OF ENVIROFORENSICS?
A: In my spare time I enjoy painting, riding my bike, and hiking.