PURDUE GRADUATE AND FIELD PROFESSIONAL BOAZ SHACHAF PROVIDES HIGH-CALIBER DATA COLLECTION AND CONSISTENT ON-SITE LEADERSHIP DURING REMEDIATION ACTIVITIES. GET TO KNOW BOAZ INSIDE AND OUTSIDE OF ENVIROFORENSICS.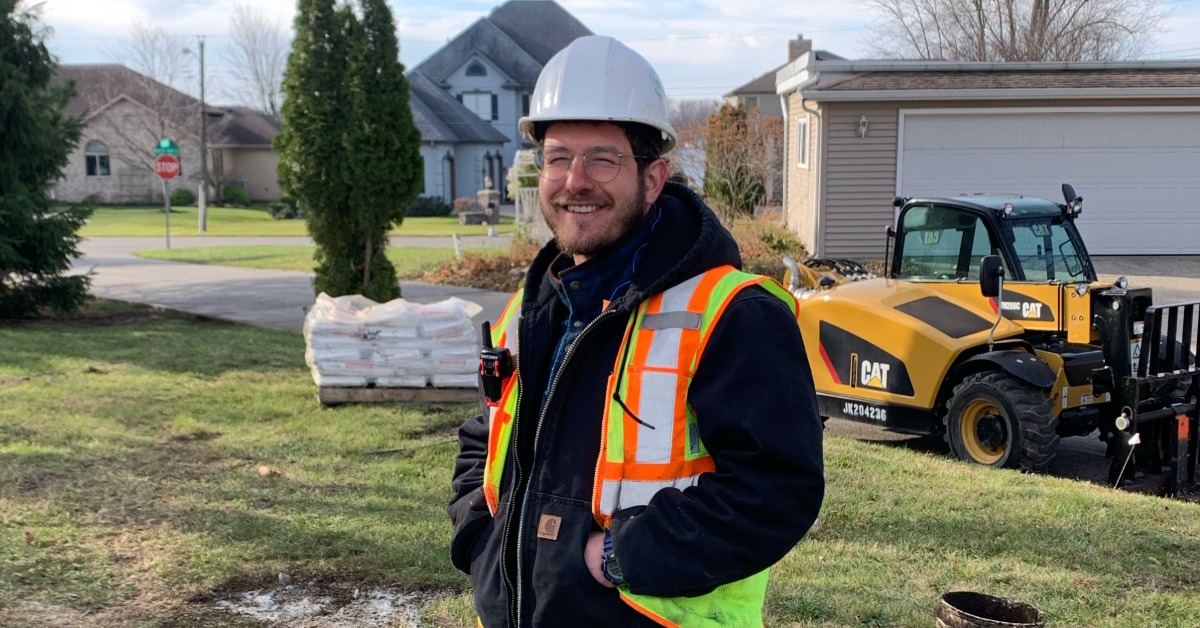 Boaz Shachaf is part of EnviroForensics' coveted team of Field professionals that we are very fortunate to have at our disposal. Boaz has a relentless work ethic and a high level of communication during complicated and quickly evolving field events. "Boaz hit the ground running when he joined us (earlier this year), and I don't think he's ever stopped running," said EnviroForensics Vice President, Greg Zumbaugh, PE, CHMM.
When out in the field, Boaz consistently provides our clients and subcontractors a unique combination of leadership, clear communication, and a dedication to complete high-quality work within the promised timeline.
Read further to learn more about Boaz inside and outside of EnviroForensics.
BOAZ SHACHAF, FIELD PROFESSIONAL
QUESTION: WHAT'S YOUR BACKGROUND AND CAREER PATH?
ANSWER: I have a degree from Purdue in Environmental Engineering. I've been doing environmental work for about 3 years now. In the future, I'd like to obtain my P.E.
Q: HOW DO YOU FEEL ABOUT BEING RECOGNIZED BY YOUR COWORKERS?
A: It feels good and I'm very humbled.
Q: WHAT DO YOU ENJOY ABOUT WORKING AT ENVIROFORENSICS?
A: I like my coworkers, who make it a fun place to work at. I also enjoy seeing how new projects progress and seeing the work needed for each stage of the project.
Q: WHAT IS ONE OF YOUR MOST EXCITING PROJECTS AT ENVIROFORENSICS?
A: They are all exciting. Recently I oversaw injections at a site by a small lake and surrounding neighborhood. I had never seen injections being done so it was interesting and a good learning experience.
Q: WHAT IS YOUR LIFE LIKE OUTSIDE OF ENVIROFORENSICS?
A: Outside of EnviroForensics I'm often hanging out with friends and family. I enjoy gardening, watching history documentaries, and riding my bike.
Read our thoughts on environmental investigation and remediation topics in our blog.