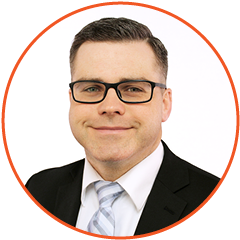 EnviroForensics®, an Indianapolis-based environmental engineering, consulting and remediation design firm announced today that Casey McFall, Certified Hazardous Materials Manager (CHMM), was promoted to Director of Field Services. McFall's new role enforces the importance of high-quality data collection as the foundation of the environmental decision-making process and highlights EnviroForensics' commitment to data excellence.
"The data collection process is the backbone of what we do. Without legally defensible and quantitative analytical data, environmental consultants can't begin the job of investigating and cleaning up contaminated properties. This all starts in the field," McFall says.
EnviroForensics and PolicyFind President Jeff Carnahan says, "Casey has proven himself to be a very strong and inspirational leader during his time on our team. His commitment to our clients is unsurpassed, which is equaled only by his dedication to those on his team. We are delighted that he is now mentoring our team of field scientists and engineers."
McFall has over 13 years of experience collecting high-quality soil, groundwater, air and soil gas samples at sites contaminated with industrial chemicals, solvents, and petroleum. As the Director of Field Services, McFall leads the field team and manages the company's field training program, which adds practical and academic knowledge of sampling techniques to his team's university degrees. With his expert guidance and support, McFall's team provides the highest quality data throughout all stages of the environmental investigation, remediation, and risk assessment.