We're hosting our 4th Annual Toy Drive, November 21st – December 8th alongside RTV6. All of the toys collected from our participating locations will be donated to RTV6's mass collection on Dec. 11th. Help us spread joy and brighten the holiday season by donating new toys to Hoosier kids in need.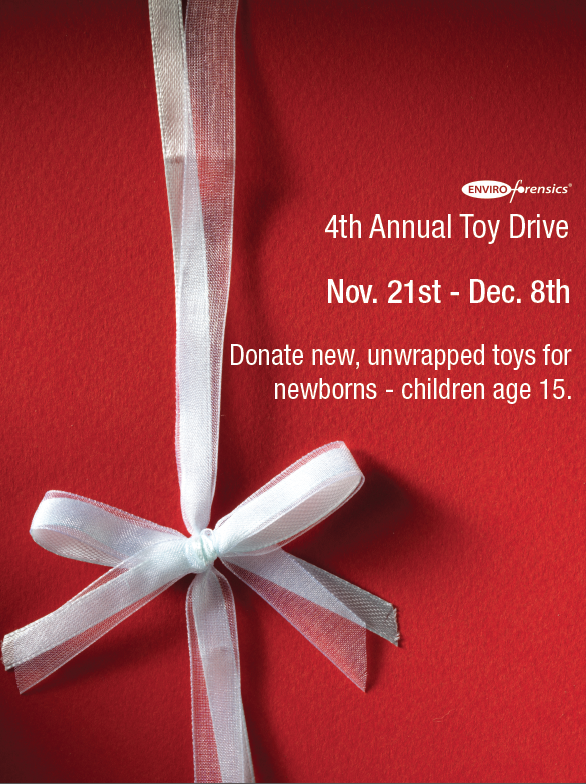 What kind of toys do you collect?
We collect new, unwrapped toys for newborns through children age 15.
What toys are you most in need of?
Each year the RTV6 Toy Drive is in need of toys for the infant age group (0-12 months) and older children (10-15 years).
Participating Locations:
40 Minute Cleaners – 2201 E. 62nd Street, Suite D
ENVision Laboratories – 1439 Sadlier Circle West Drive
EnviroForensics – 602 N Capitol
Pappa's Cleaners – 5050 E 38th Street
Vapor Protection Services (VPS) – 6544 Ferguson Street, Suite A
Pine Environmental Services – 7144 Zionsville Road
Deering Cleaners – 602 N Capitol
Deering Cleaners – 14753 Hazel Dell Crossing # 800, Noblesville
Meridian Heights – 4915 N Pennsylvania Street
Earth Exploration – 7770 W New York Street