Key Personnel
Jennifer Hallgarth, L.P.G.
Project Manager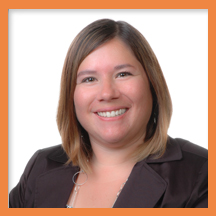 Ms. Hallgarth has over 8 years of experience in environmental consulting with focus in insurance claim expertise.  She has managed numerous chlorinated solvent and petroleum projects throughout various stages of investigation, remediation and closure.  Ms. Hallgarth has experience in due diligence, compliance, remediation, reporting and regulatory negotiation. She has employed a variety of technologies including: soil excavation, chemical oxidant injection, air sparge, soil vapor extraction and multi-phase extraction.
Ms. Hallgarth has conducted vapor intrusion assessments including property access coordination and risk-communication with residents, business owners and stakeholders.  She has employed vapor mitigation techniques using sub-slab and sub-membrane depressurization systems.
Ms. Hallgarth has experience in file reviews, forensic investigation design, reserve estimating, claim coverage evaluation, cost allocating, settlement and litigation support.  She has interfaced and negotiated with property owners, insurance carrier groups, attorneys and other stakeholders.
Email:  jhallgarth@enviroforensics.com
To receive a copy of Jennifer Hallgarth's resume, call 866.888.7911