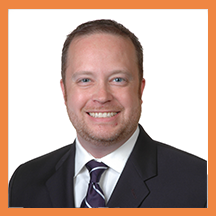 Justin Gifford is a licensed Attorney and permitting expert with additional experience in the technical side of EnviroForensics.  Mr. Gifford functions as EnviroForensics' chief legal officer and has expertise in corporate contracts and structure, labor and employment, land use and permitting as well as practical experience in permitting with federal, state and local agencies. He is well versed in researching, locating and interpreting regulatory requirements and bringing those to bear in assisting EnviroForensics and its subsidiaries in complying with those rules whether through permitting activity or compliance auditing.  Mr. Gifford additionally works with exterior clients on a consulting basis to achieve regulatory compliance and be aware of upcoming regulatory changes, including those found under RCRA, CERCLA, TSCA, the CWA and the CAA.
As General Counsel for EnviroForensics, Mr. Gifford is responsible for evaluating, developing and implementing company policy, addressing corporate filing & reporting requirements and providing other legal services as necessary.
As a scientist, Mr. Gifford has conducted remediation projects ranging in size from retail gas stations and dry cleaners to large-scale municipal properties and industrial sites and has experience working within voluntary and enforcement cleanup programs operated by various State agencies and the U.S. EPA. Mr. Gifford is responsible for obtaining site access from properties adjacent to client properties and attaining permission to operate in municipal rights of way and has experience in collecting and interpreting soil, groundwater and gas data.
Email: jgifford@enviroforensics.com
To receive a copy of Justin Gifford's resume, call 866.888.7911